---
Sonus

: our profile


Sonus

(Latin: sound, image, tone) is an agency, focused on early music and historical performance practice.


Sonus

founder and director Andrea Braun was able to acquire great competence in the assessment and classification of performances during her many years as a journalist, reviewer and festival reporter in the field of (early) music. That is why we only represent musicians who Andrea herself was able to experience on the podium, whose technical and musical qualities convinced her live and in person.
We do not choose anyone from a CD recording or Youtube video!

In this way, we are also able to respond to the wishes and ideas of our customers - both the concert organizer and the musicians we represent - in a very individual way, because we can judge what a musician can do; we know the strengths (as well as the weaknesses, if any ...) of our artists.
What makes a musician a musician is, of course, not only his purely musical-technical abilities, but also his personality, his appearance, his human authenticity or simply: his charisma. These aspects also play a role in the selection of our artists - although musical quality always remains the decisive argument.

Therefore, you will find among most of the biographies on our pages also the section: SONUS about ..., where we describe why we have included this special artist, this special ensemble in our portfolio.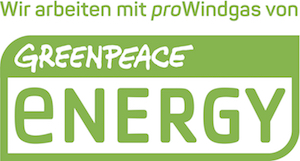 And a word about sustainability: span style="font-variant: small-caps">Sonus works with green electricity and proWindgas from Greenpeace Energy, a bit of wood and self-procured solar energy.
Sonus

: our history

Welcome, dear visitors to this website, dear musicians, concert promoters and music lovers,,

I am Andrea Braun, founder and director of
Sonus

, and I would like to tell you here how and why I created

Sonus

, and how the agency has changed over the years and adapted to the needs of the market.

The head stone for my enthusiasm for early music was certainly laid by the former chapel master of Würzburg cathedral, Siegfried Koesler (1937-2012), under whom I received a solid vocal education as a child in the Mädchenkantorei of the cathedral - and sang my first Palestrina Masses - which immediately and endlessly fascinated me. In addition, I received lessons on various instruments and also there it was above all the early repertoire that attracted me. At the same time, however, I soon realized that - as much as I liked to play - the purely manual aspect (that is, the practice ...) in the matter attracted me only to a limited extent. And so it was clear to me very early that I wanted to do something with music, but not as a musician.
Already as a pupul, I had begun giving instrumental lessons, singing solistically, directing choirs, and becoming a concert reviewer, gaining thus insights into various areas of the music world. After completing my studies (M.A. Germanistik, M.A. Philosophy and various other humanities degrees in Würzburg, Cairo and Eichstätt), I first turned to a career in the private sector. As a consultant at global management consultancies and managing director of a psychological research company, for some years I have been able to gain not too exciting, but very useful experiences in corporate management, advertising, customer acquisition, leadership, human resources and fundraising.


After a few years, however, I decided to focus exclusively on the finer things in life, became a freelance journalist and author in the field of music, and spent a good part of the year traveling to wonderful festivals, exciting concerts and interesting courses all over Europe - and gained quite a thorough knowledge of how to get an audience (and a critic!) excited and about what's important to people. And what not.
My journalistic work is documented in countless contributions, reports, interviews, broadcasts, features, reviews and articles in newspapers, magazines and radio (eg Toccata - Early Music News, Concerto, Ensemble, Musik und Kirche, Das Orchester, Deutschlandfunk, BR Klassic, WDR, SWR, mdr ...). And regularly I was (and am) invited as a jury member at international competitions of early (or not so early) music, or to give lectures for cultural institutions, students or lecturers around early music in theory and practice.

But well: one will not get any younger ... Traveling tends to get more and more exhausting (keyword: delays at the DB!), And also it's not really eco-friendly. So, after almost a decade, during which I sometimes spent half of the year at festivals, I began to think about how I could use my knowledge and experience in another meaningful way.
The impetus to found an agency eventually came from several musicians I knew from my journalistic work, who told me: We need an agency that knows about historical performance practice and can distinguish a violone from a violin. At the same time, however, I was repeatedly asked by various ensembles, concert promoters, radio broadcasters and record labels to write texts for programme books or CD booklets or to take over translations from the field of classical music. Or to moderate concerts - which also is one of the things that I enjoy a lot - as well as introductory events to concerts, where the visitors enjoy themselves, but still learn something.

And so in 2009 I founded

Sonus

, the agency for early music, which has meanwhile established itself very well on the market and has built a loyal customer base among the renowned Alte Musik festivals and other interested organizers on all five continents. And from the start, our offer also included services such as popular and scholarly texts, translations and biographies.

The enlargement of the agency to

Sonus - Concert & Consulting

at the beginning of 2019 then resulted simply from the fact that I got more and more inquiries from concert presenters (not only from the early music scene), musicians, orchestras and educational institutions,to advise them with regard to their organisation, presentation, communication and other aspects of their activities, or to create texts and other promotional material for them.

And so you can experience Sonus now as a quite comprehensive service provider in matters of music - and who knows where the journey is going one day...?